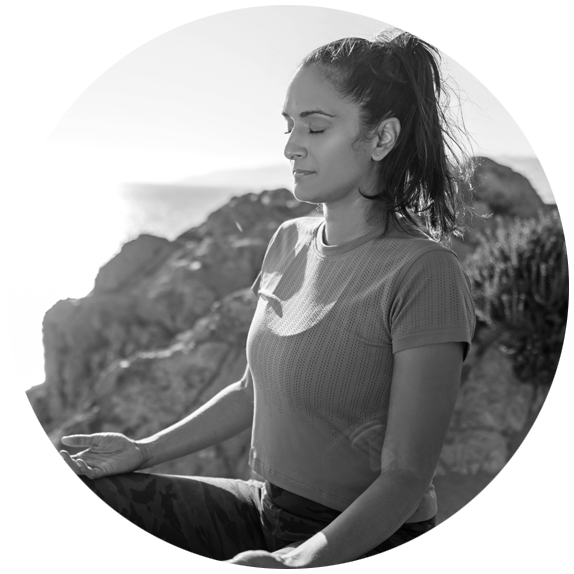 Sit
Calm, quiet, and still your mind through meditation techniques.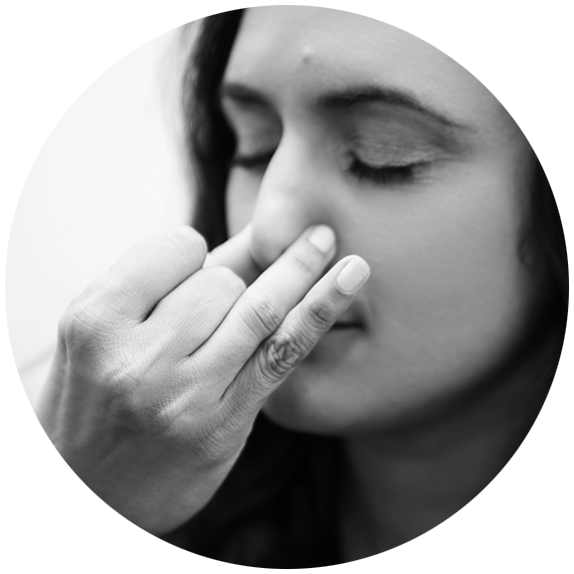 Breathe
Use ancient Yogic breathing techniques to release tension in your mind, restore health in your body, and bring overall balance to your well-being.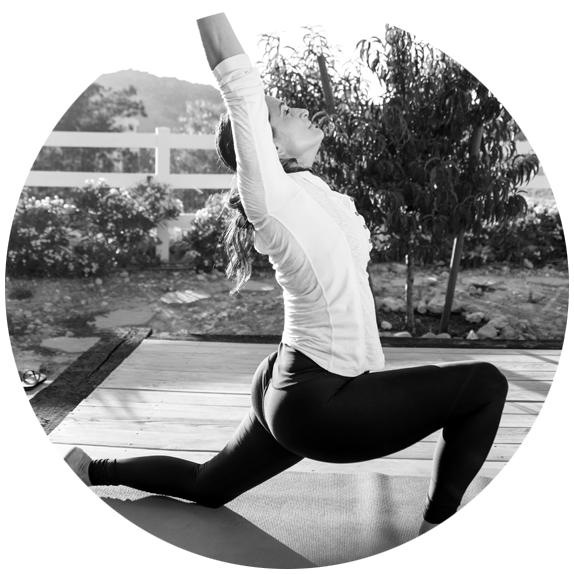 Move
Use Yoga asanas (poses) to improve flexibility, muscle strength, increase blood flow, and bring overall health to your body.
---
Anita's yoga class is by far the best I've ever experienced!  It truly is an "experience" that impacts mind, body, and soul.  Anita makes the class accessible to any and all levels from beginners to advanced yogis.  Her knowledge and passion for the practice is contagious.  I have learned a great deal from her and have carried those principles from the mat out into my everyday life.  I leave her class feeling balanced, rejuvenated, and strong.  Don't leave before the end of class or you'll miss the voice of angel singing throughout savasana!  It will move you...the perfect ending to the perfect class!

-Jennifer C

Anita is such an inspirational yoga teacher. She has so much wisdom and love to give. She not only connects with your personality and body but she has this incredible ability to hold a space for you where she is not teaching at you, rather she is moving with you. She brings a wealth of knowledge from her practices, teachings and trainings around the world.

Anita's remarkable sense of humor and intelligence will leave her classes with not only a physical but a mental and spiritual depth you didn't know you had. I have grown stronger in so many different ways, both physically and mentally and I am mesmerized by her beautiful chanting and grounded by her guidance in breath work. What she brings is an authentic mastery of an age-old Indian tradition, so let leave your ego at the door...she is the real deal.

- Sandhya M

Anita has redefined my idea of what yoga is. I've always had a hard time breathing as I go through the poses, but Anita really takes the time to help you focus on your breath. Her classes are a wonderful mixture of both meditation and yoga, and I always feel so calm (but also worked out!) after I take her class. She is such a thoughtful teacher- she guides you into going deeper into your poses, but always makes sure you are comfortable. She creates a warm and caring environment during her classes and I've grown so much from being her student.

- Abinaya C